Hatha Yoga can be adapted to any type of person, of any age. This type of yoga incorporates postures (asanas), breathing exercises and meditation / concentration / relaxation. It has proven physiological effects on improving sleep quality, lowering stress levels and increasing longevity.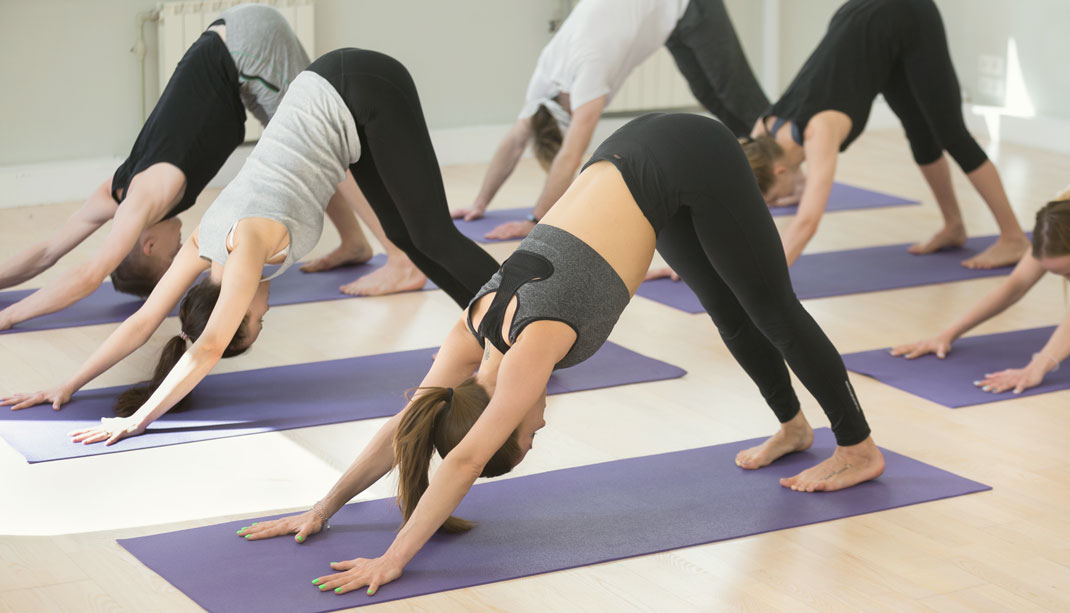 Clinical Pilates is a combination of several of the exercises developed by Joseph Pilates, which have then been adapted by physiotherapists so that people who have never done any physical activity can perform them. Clinical Pilates can also help to rehabilitate people with spinal problems, to improve posture and to help with various health problems that can be improved though the strengthening of muscles and joints.
Classes are held for groups (with a maximum of 8 people) or privately.
This form of Pilates consists mostly of Mat Work using various accessories such as exercise Balls, Magic Circles, Rollers and Elastics, which help to make the exercises more challenging, therefore keeping participants motivated.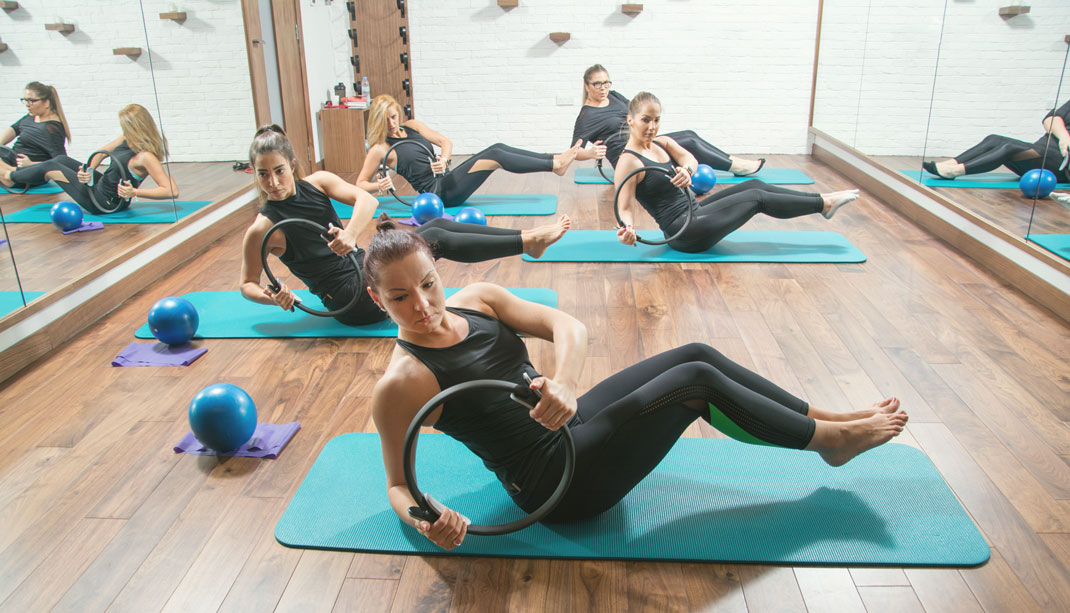 Hypopressive Abdominal Gymnastics
HAG is much more than just a healthy way to tone your abs. It is a form of postural re-education, a method that optimises performance and re-educates the pelvic floor.
HAG decreases abdominal and thoracic pressure, which has a huge effect on reducing the circumference of our abdomen, reduces lower back pain, increases sexual functioning and sports performance, improves and prevents many pelvic floor dysfunctions that lead to urinary incontinence, is an excellent postpartum exercise, improves posture and balance and helps to treat and prevent internal organs from prolapsing.