We focus on a unique, personalised service. We treat people as a whole, seeking physical-psycho-social and energetic well-being.
Founded by Physiotherapist Susana Gil, our clinic has a young, dynamic team made up of specialists in a variety of areas such as Physical Therapy, Psychology, Nutrition and Yoga. Our centre caters for all of these areas, providing exactly the right amount of time and space for each.
We are proud to be considered a benchmark in the area of health. We ensure that we provide quality, innovative services that help to spread our good name, and are based on scientific and clinical evidence.
We provide a distinctive, high-quality, personalised service. We know the importance of rehabilitation and prevention, as well as educating people so that they may improve their quality of life. Our health professionals each bring their own set of unique skills, forming a team that aims for excellence.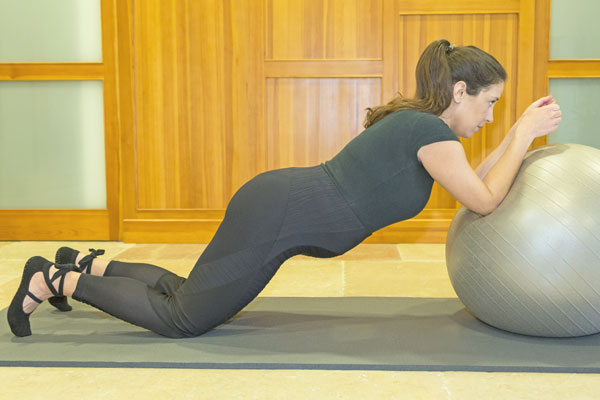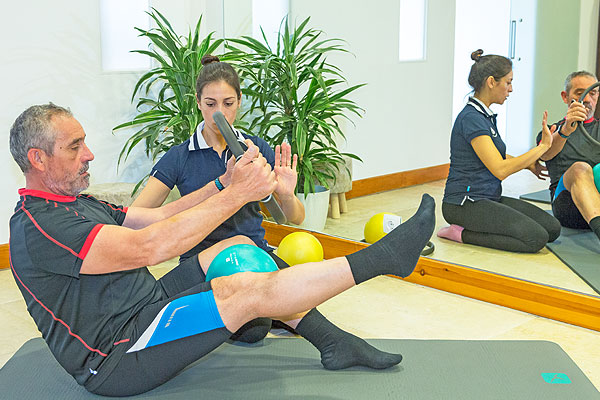 Get to Know Our Team of Specialists
PT Susana Gil
– Degree from the School of Health Sciences in Alcoitão
– Postgraduate Diploma in Global Postural Re-education (RPG)
– Advanced training in RPG (for Scoliosis, Cervical Pathology, Joint Injury, Neurological Injuries)
– Myofascial Therapy
– Vestibular Rehabilitation
– Hypopressive Abdominal Gymnastics
– Percutaneous Electrolysis Therapy EPTE
– Evaluation and intervention techniques for respiratory physiotherapy (Postiaux method)
– Decongestive Lymphatic Therapy (Leduc method)
– Mulligan Concept
– Manual Therapy for the Lumbar Spine and Pelvis
– Clinical Pilates Instructor
– Pilates in Women's Health
– Cardiac Rehabilitation: Prescribing and monitoring of physical exercise
– Neuromuscular Bands – kinesio tape
– Former External Teacher at the Piaget Institute in Silves
Dr Sandra Pereira
– Licence no. 15072
– Degree in Clinical Psychology from the Universidade Autónoma de Lisboa
– Master's Degree in Psychology (Psychology of Language and Speech Therapy) from the Universidade Autónoma de Lisboa
– Postgraduate Diploma in Preparing for Birth: Pre and Postpartum
– Postgraduate Diploma in Psychological Assessment and Psychotherapeutic Techniques for Children and Teenagers
– Providing psychological aid during disasters
– EMDR Psychotherapeutic Model (Eye Movement Desensitisation and Reprocessing)
– Psychological First Aid
– Running interventions with families: challenges and methodologies
– Parenting skills: evaluation and interventions
Prof Débora Gonçalves
– Started working with yoga in the year 2000 by attending classes and workshops, as well as a lot of self-study.
– Her interest grew thanks to her travels, as did her pleasure in and passion for both the practice and philosophies of Yoga.
– Completed Yoga training for Children and Families and, later, a 200-hour course to be a Yoga Instructor for the Yoga Alliance.
– As Débora's experience with Yoga grew, so did her experience in dancing, allowing her to take an organic approach to movement and internal consciousness, externally combining movement with sensitivity, breathing and the connection between the body and the mind. It is her vast knowledge that allows her to adjust each session to each group and / or student.
Dr Sara Nunes
– Degree in Nutrition Sciences from the Advanced Institute of Health Sciences – North
– Currently studying towards an Integrated Masters in Medicine
– Completing a training course on the new perspectives on Diabetes and Obesity
– Food Hygiene and Safety